Turkey – Much More Than Expected. (Pt.1) Med-Tourism Convention & 1st Class Hospitals in Istanbul and Ankara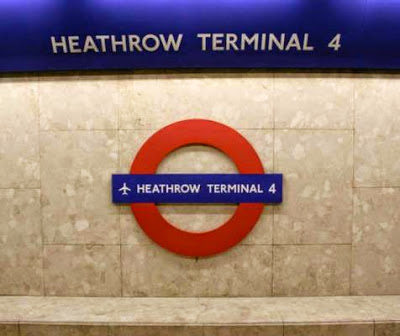 May became June, and instead of Havana, I was on my way to Istanbul, Turkey. I had no expectations. It didn't matter if the custom was to pick-up 1st-timers at the airport with a donkey and cart, as long as I got to my destination. I was surprised to find a man holding a sign with my name on it, from a local hospital. Outside was a luxury, air-conditioned SUV waiting for me. A fine, "How-do-you-do?" – indeed!
Not enough time to maneuver from my late morning United/London arrival to Istanbul on Turkish Air from one terminal to another. I've learned my lesson before – avoid the curiously abusive ground security system, as well as the archaic terminal connections by bus. Imagine a big RED X through the pix.
Arrived Istanbul's Ataturk Airport,
late evening instead or early afternoon to find my checked bag missing. This required the driver to wait outside even longer while we searched around corners and filled out paperwork. Thanks to Enver Arcak, my charming Turkish speaking ground angel, the driver was kept up-to-date with my sporadic emails from Heathrow. My bag was delivered to my hotel the day after it was found, totaling around three days. I had already moved hotels. The new one was only a few stops away on the underground. All's well that ends well. Instead of wasting a few hours retrieving it, I could easily have been on the road to another part of Turkey. Consequently, I'd be attending the Medical Tourism Convention in casual attire.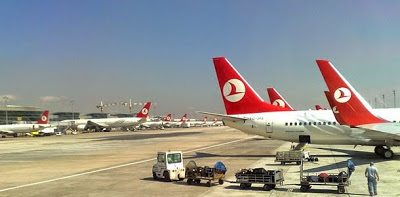 From now on, I'm flying Turkish Air
whenever possible. Had no idea they have such an extensive route, as well as one of the finest flying experiences in the air today. http://www.turkishairlines.com/
GROUND TRAVEL TIP: http://www.wittistanbul.com/magazine/how-to-get-from-the-istanbul-ataturk-airport-to-your-hotel/
The Medical Tourism Exhibition in Istanbul was an eye-opener. It was a well run, well staffed, beautiful exhibition, in both the Dental and Medical fields.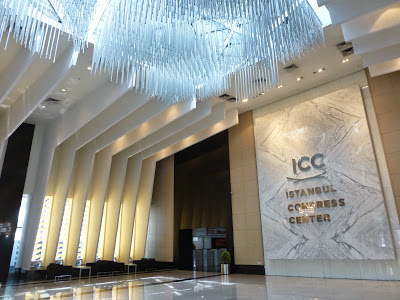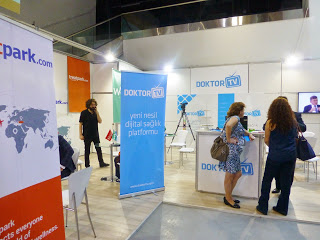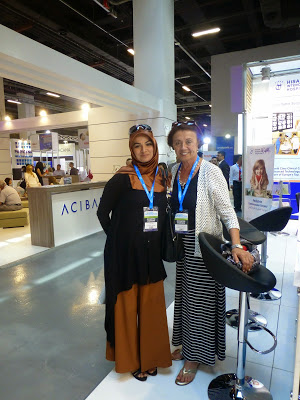 My sincerest thanks to Sonar, at www.GetHealthyinTurkey.com who navigated us through the many clinics and hospitals on both sides of Istanbul and Ankara, for example, the Liv, Florence Nightengale, and the Johns Hopkins affiliate, Anadolu Hospital.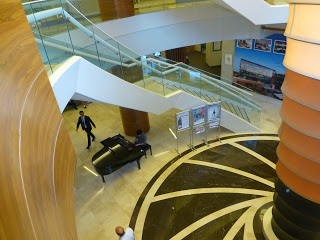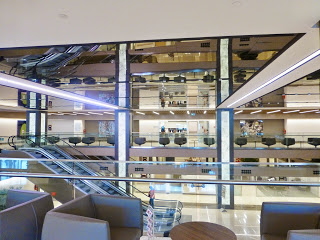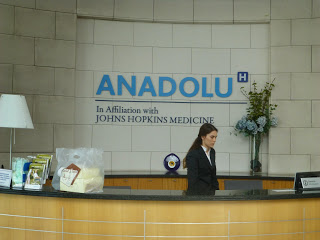 The Guven Hospital in Ankara,
was founded by the Kucukel family in 1974, was one of the first private hospitals in Turkey and caters to the American Embassy in Ankara, as well as the majority of others. This would be my hospital of choice.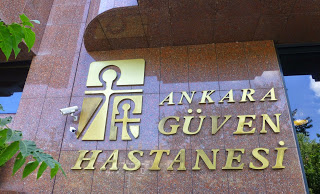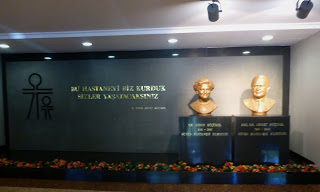 We walked up and down stairs with the staff. We had a lovely lunch and an afternoon touring different departments. I had a running hallway consult with a plastic surgeon on his way out. We met with the female CEO. We toured the grounds and once all was said and done, found a table for another petite glass of tea and tasty sandwich or Turkish Delight, before we wrapped up and were on our way. It was Saturday, a day with enough time to forge quick friendships and express leisurely good-byes to warmhearted hosts and associates.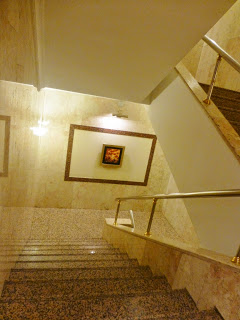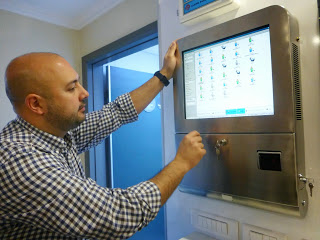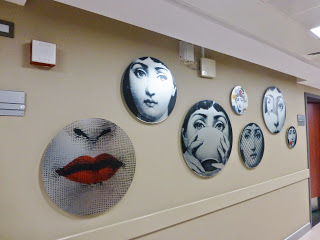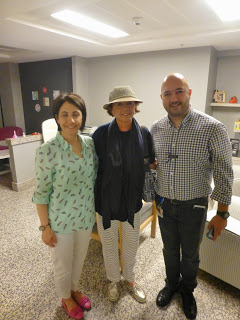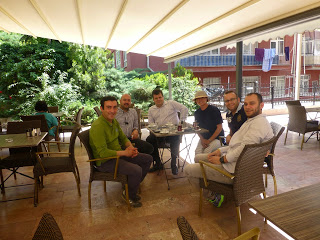 I communicated with people in my Linkedin Groups months before leaving, so it was lovely to meet up with Enver Arcak, my new actor friend in Ankara, for tea and a tour of their very impressive Museum of Modern Art.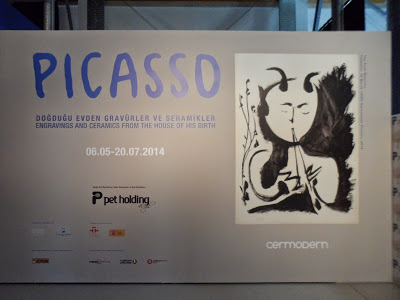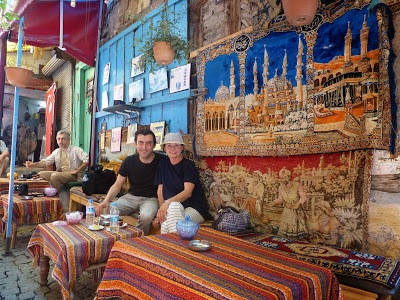 Not only was he my airport angel, Ever and his family provided a bed for me for the night, followed by breakfast in the morning, prepared by his super cool, archaeologist wife, Kina Yurdayol Arcak. Entertainment provided by their enchanting daughter, Likya.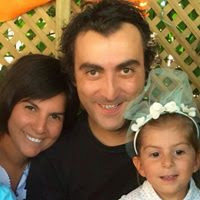 Newlyweds, Sonar Kavlak, and his darling wife, Aylen, are both enthusiastic, gifted cooks, so I lucked out. Although she clocks in serious hours, it's very apparent that Aylen enjoys her position as a supervisory nurse in the obstetrics wing of a local, government-run, Turkish hospital. It must be terribly rewarding to spend your day around the love of newborns.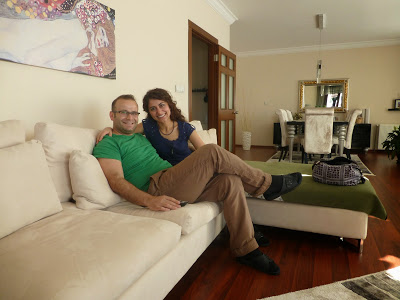 They opened doors and arranged interviews. They fed me, took me home to rest my head and treated me to baklava, in a serene, country setting on a private (research lab) lake. I found the capital of Ankara a wonderful mixture of modern and traditional. Although I was told there wasn't much to see in Ankara, I'm thankful I didn't miss it – or them, during my journey exploring mineral springs along the Roman Trail.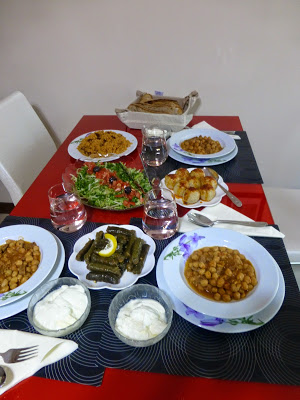 Imagine being invited to share in meals like this as well as proper Turkish Coffees and hard taffy-like Turkish Delights
–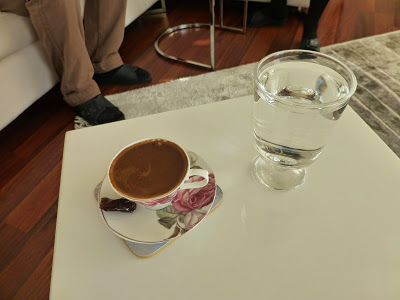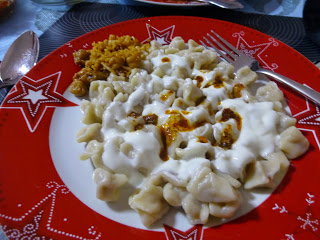 The Baklava Shop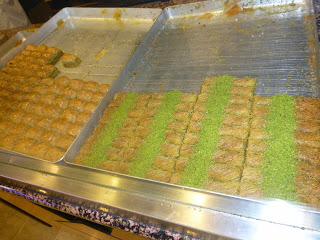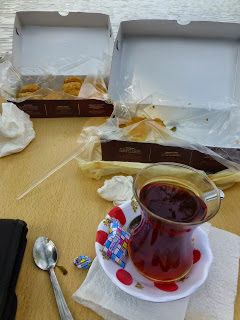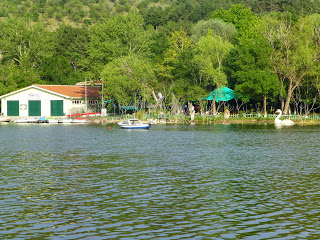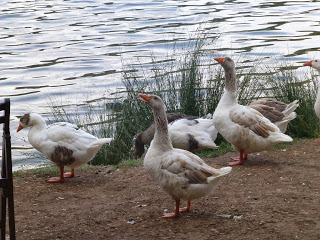 My new Turkish guy pals drove me to the healing mineral pool at the Midas Hotel & Spa:
http://midashaymana.com/about_eng.html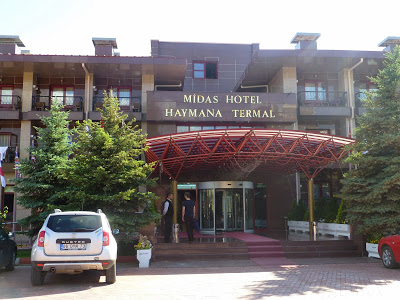 The Midas Hotel and Spa we visited was about an hour's drive out of Ankara, through some of the most beautiful, rolling countryside I've ever seen. It's too bad my photos don't show that the road was littered with Archaeological sites along the way.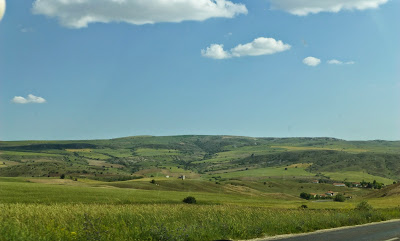 I had a wonderful afternoon, "Soaking with the Natives".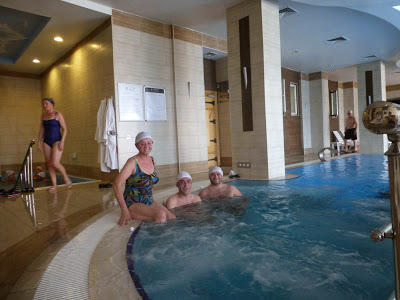 Now that I've been, I clearly understand my female friends' response, "I would revisit Turkey in a heartbeat". Like me, they've been enchanted by generous Turkish hospitality and the easy charm of Turkish men, in particular. Whatever it is, it's cultivated. I sure wish there was more of it in the world.
I left Ankara on a Mercedes Bus (w/wifi) continuing inland to Denizli and Pamukkale for a few magical days before I got back on the Roman Coastal Route for a weekend in legendary Bodrum.
The next episode of my magical working vacation wouldn't have happened without the direction of Dr. Ayse Turan, a highly respected eye surgeon in the Turkish Ministry in Ankara. We joined her and a few others on her team to a delicious, cafeteria lunch in the Ministry building.
With Enver's help, she graciously arranged to bring me to the seashore and the turquoise waters of Cesme and Alacate; a unique area of Turkey on the warm, shallow waters of the Aegean Sea. More about that in episode, (Pt.5) Till next time…