Turkey – Much More Then Expected (Pt.3)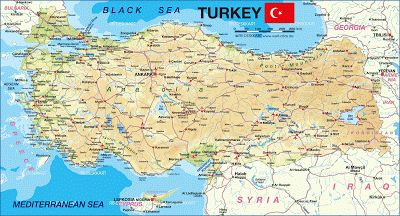 A shifting wind on the Turkish Coast
altered my route from Ankara to Izmir. Instead, Ahmet Ozer Basoglan, the charming owner of the Umut Thermal Spa & Hotel in Denizli, invited me inland for a few days of – "Soaking With The Natives".
Here's a YouTube slide-show of the place. Enjoy, but don't forget to come back
Starlings doing what they do best….
Every summer, waves of starlings arrive to feed on the overabundant, ever thirsty, mosquito population in the area. Amazingly, the starlings return to the eaves, to re-feather the same tiny nest they left behind. Essentially, they take over the entire property which becomes a giant birds nest – so to speak.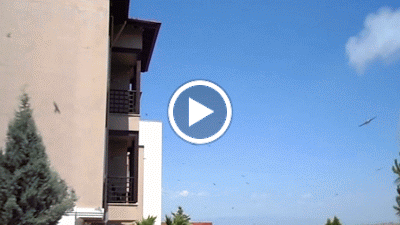 Mornings began with the urgent chirping of mobs of starlings going about their daily business. Once, I opened the window and the birds attempted to crash through the screen. Hoping to avoid future mishaps and confusion, I kept the windows shut and the drapes drawn – until late afternoon/sunset.


Consequently, my own nest for the next few days was a nicely cooled, air-conditioned suite, cut-off from fresh air – and outside noise. No complaints. The slit in the drapes created a "bird's eye" view of the tiny starlings working on their nests. Inspiring? Maybe the coffee helped…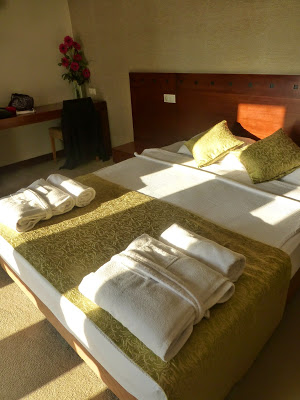 Birds, bees, the steaming hot thermal waters, daily, fresh honey elixirs. Vegetables reaching for the morning sun, and beautiful sunsets on open fields.
Ancient healing waters
After touring the property with Ahmet, it was easy to see what makes the Umut Hotel & Spa, a natural destination for a wellness vacation in Turkey.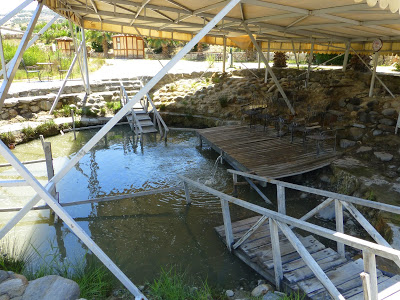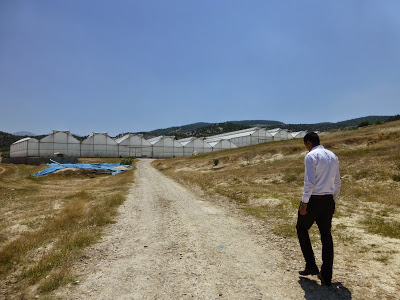 Organic nutrition
Healing hands and minds dedicated to your health. In addition to a healthy environment, The Umut not only grows organic foods to nourish the inside of your body, they also produce a skincare line made of natural homegrown ingredients for the outside.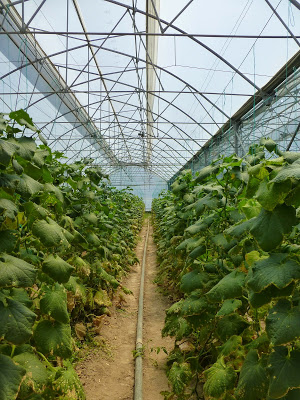 Bee Propolis from the bees in the garden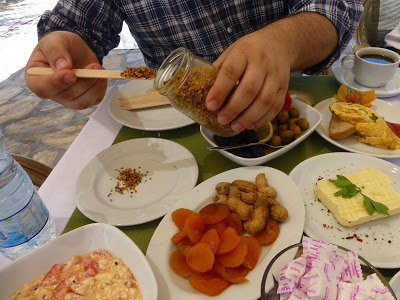 A gorgeous assortment of morning honey and elixirs, like Bee Propolis, is available along with more traditional items. The Turkish breakfast buffets were definitely one of the many highlights of my visit.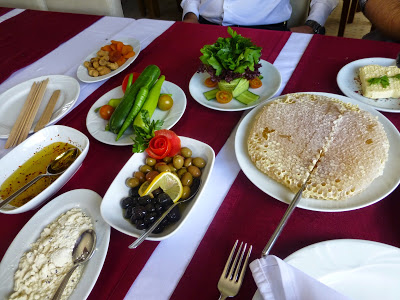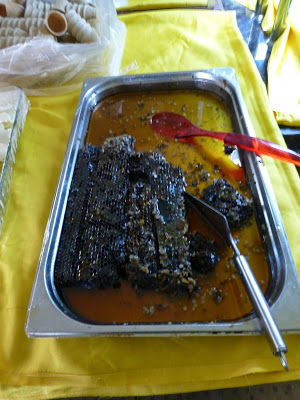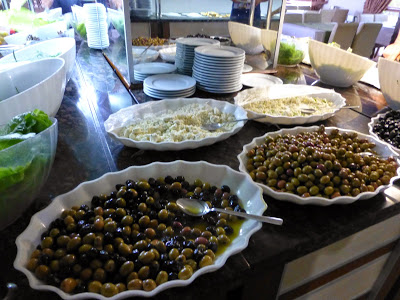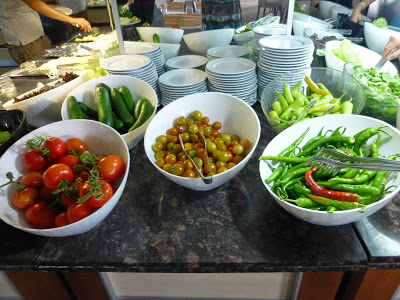 More delicious, nutritious, Turkish food to choose from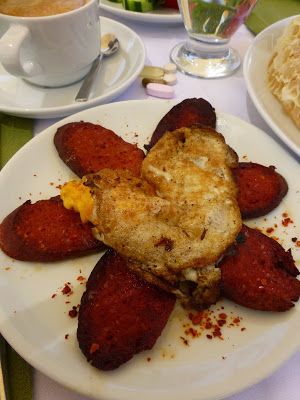 And they had an American coffee maker! Turkish coffee is an acquired taste and I counted on tea breaks throughout the day everywhere I went in Turkey, but I cherished my moments over at least two daily cups of perfectly brewed cappuccinos – with a push of a button. Woo-hoo!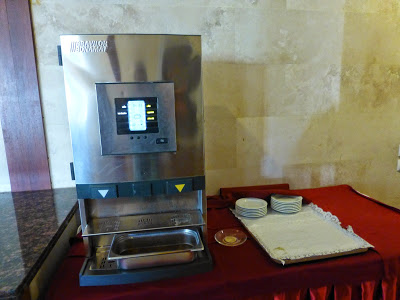 My Day of Water Wellness at Umut Hotel/Spa
Afterward, to the cool pool for laps, then to the spa treatment center, for lovely hot, thermal soaks, a couple of massages and a mineral mud wrap.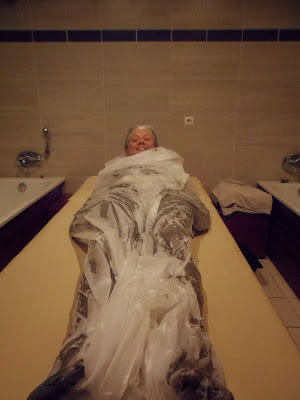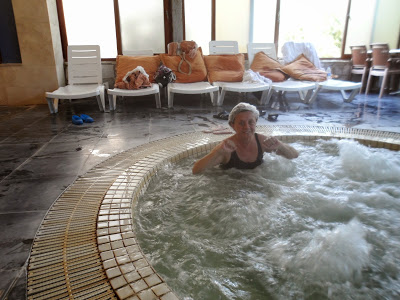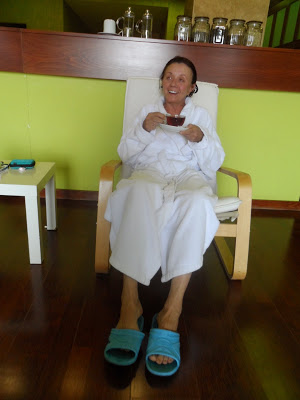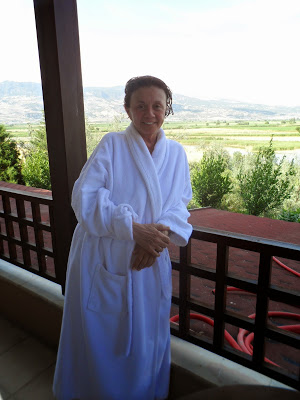 I learned so much during my stay and I am terribly grateful for all the attention I received from everyone. It didn't take long to figure out why there weren't more guests on the property; June is just the start of Turkey's high summer season for tourists. Inland areas like this with 120-degree centigrade thermal spas are more likely to draw a cold winter crowd when people want to warm their bones, rather than during hot summer months when they could be cooling off at the beach.
Depending on where you are in Turkey, the weather varies. Like California, you can ski in the morning and surf in the afternoon – if you want to. But generally, in the summer, the locals head to the seashore for a couple of weeks by the sea.
The Mediterranean Coast, the Aegean Sea, (where I was headed) the Sea of Marmara, the Black Sea, and Istanbul's Golden Horn and Bosphorus-are all connecting water routes leading to the markets on the ancient Silk and Spice Trails.
Today, Turkey's roads and infrastructure are A+ and their international waterways ways are a steady flow of container ships. No donkeys…
I just wanted to make you you're reading my posts from start to finish…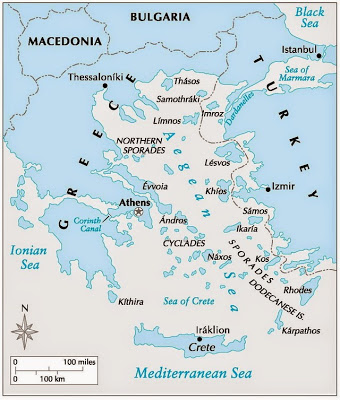 Thanks to everyone, especially proprietor Ahmet, who's got quite a legendary story of his own, to every single one of the cheerful, attentive staff for taking such good care of me during my visit.
For my "on location" report, visit my post on Trip Advisor: www.tripadvisor.com/ShowUserReviews-g297991-d1232740-r211019453-Umut_Thermal_Hotel_Clinic_Spa-Denizli.html#UR211019453″
A delegation of handsome, local Medical Tourism politicos arrived for early lunch on my second day. They came to educate me about Pamukkale, a very popular, ancient bathing and healing center – recently re-born in Denizli Provence.
A heart filled with gratitude to the numerous folks who opened their schedules to meet with me. In particular: Dr. Mahmut Tekin, Denizli Heal Manager, Dr. Bilgehan Sert, Rehab Specialist, both with the Turkish Ministry of Health, Dr. Turgay Sehil, Health&Tourism Care, and Emin Cakmak, Turkish Healthcare Development Council. Forgive me if I've omitted someone. Everyone was very gracious and hospitable.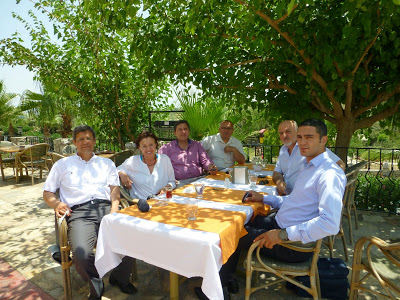 Before I left Santa Monica, I highlighted Pamukkale as a "must do". The mosaic of nature's thermal pools exposed to the elements, over such a large terrain was so perfect – almost Disneyesque. Disheartening to hear that only a few years ago, trucks and tourist buses were allowed up on these fragile ancient terraces.
Although I did read about Pamukkale before I left, I had no knowledge of Hierapolis, whose history I was thrilled to discover with expert guidance from my new friend, Tyfus Gumus. His agency has been bringing German Tourists to Turkey for water cures for almost twenty-five years.
Here's a proper historical view of the area: http://www.sacred-destinations.com/turkey/hierapolis-pamukkale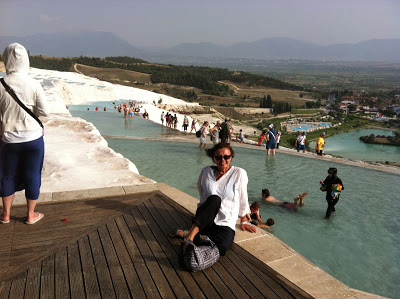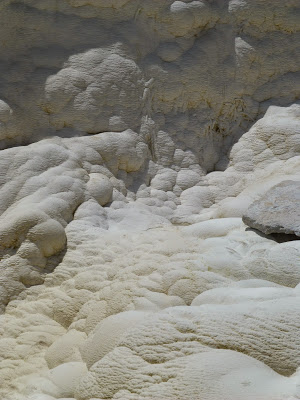 After a long, wonderful day surrounded by ancient history, I felt I was also introduced to the future of healthcare in Turkey.
We waved goodbye, as the driver pulled off the gravel onto a local countryside road taking me back to Umut for my last night in the nest, where dinner awaited – as well as the mosquitoes.
In the morning, I spied on the starlings from my slit in the curtains, before I checked out and said goodbye to the staff.
The general manager volunteered to drop me off at an unmarked bus stop in town. It was his day off, but he was making sure I was at the right stop and safely on my way to the coast and legendary Bodrum. Another luxurious Mercedes Benz Bus ride.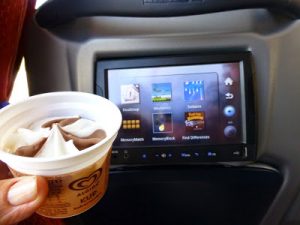 I trimmed my sails for the Turkish Coast. Finally, back on the water, and time to reach for an Efes, one of their fabulous local beers.